10 Things to Do Near Affton This Weekend
Affton offers some of the most amazing sights and activities in Missouri and lucky for you, Heritage Estates offers you easy access to it all! Spend a day exploring all of the amazing shops and restaurants with your friends. Or uncover hidden treasures in one of the amazing museums like the City Museum! There are so many activities and places to visit for every occasion, like a night out, family fun days, or a quiet day spent with yourself!
Below is our complete guide to every exciting adventure that awaits you here in Affton, MO! Being so close to the action at Heritage Estates, you'll always have something fun to do while you're in the area.
Top Places to Go Near Affton
The Missouri Botanical Garden was founded in 1959 and is the nation's oldest botanical garden. It provides a beautiful and peaceful area to explore and learn.

The botanical garden has 79 acres of beautiful horticulture displays, including a 14 acre Japanese strolling garden, Henry Shaw's original 1850 estate home, and one of the world's largest collections of rare and endangered orchids. They also have the Sophia M. Sachs Butterfly House and the 2400 acre Shaw Nature Reserve that are located right outside the city limits.

They also offer several educational opportunities for adults, children and those with special needs. Visit their website today for more information on their classes!

Currently, they are open 9 AM to 5 PM and they do offer free tours in The Garden.


4344 Shaw BLVD St. Louis, MO 63110

The St. Louis Zoo is home to over 13,000 animals crossing over 555 species. They are actually one of the only free zoos in the nation! That attracts over 3 million visitors annually and makes them the most visited attraction in St. Louis!

The zoo first opened in 1910 and focuses on recovery, conservation science, and wildlife management. They also offer several educational opportunities, including resources on how to become a zookeeper in the future, overnight programs, and more!

They also offer several events throughout the year, such as night at the zoo, virtual wildcare happy hours, and more! Check out their website today to see a calendar of events.


1 Government DR St. Louis, MO 63110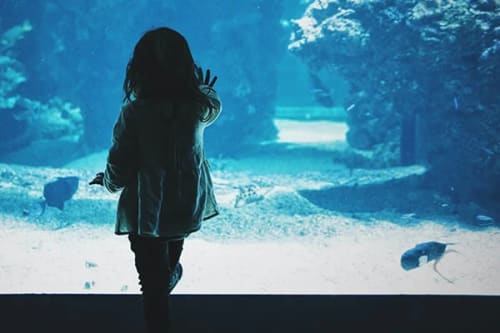 The City Museum opened in 1997 and is a 10 story, 60,000 square foot warehouse that consists of children's playgrounds, funhouse, surrealistic pavilion, and architectural marvel made out of repurposed objects.

Every floor of the museum features something new and unique, such as the Praying Mantis Slide, Aquarium, and the Everyday Circus. They also have several eateries throughout the museum such as the Cabin Inn, Patio Grill, and a Rooftop Cafe!

Currently they are open Wednesday-Sunday from 10 AM to 5 PM, but always make sure to check their website for the most up to date information!


750 N 16th ST St. Louis, MO 63103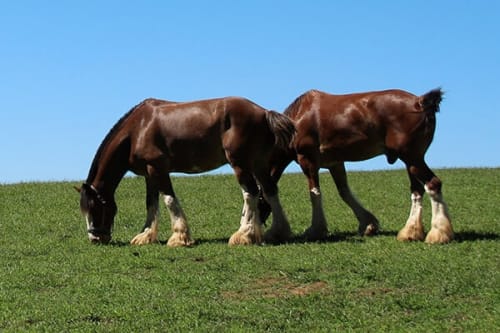 Grant's Farm is a popular tourist spot in St. Louis. It is located less than 10 miles from Heritage Estate's Apartments and is fun for the whole family!

Grant's Farm offers an array of attractions. They offer several farm tours such as the Budweiser Clydesdale Experience Tour, Deer Park Safari Private Tour, and the Origins of Grant's Farm on the Estate Tour. One of the most popular tours is the Clydesdale Experience Tour as you will get to see what it takes for a Clydesdale to make the hitch and become a Budweiser Clydesdale. You will tour the stables and look into their daily operations such as their training and the daily maintenance and upkeep of the horses. The tour takes about an hour and a half to complete and is all walking, so please wear comfortable shoes!

There is also several other attractions such as Grant's Cabin, Deer Park, Tier Garden, and The Bauernhof. Visit today to see what all Grant's Farm has to offer!


10501 Gravois RD St. Louis, MO 63123

Blue's music paved the way for most modern music today, including country, pop, rap and more. The music is traced back to centuries old African American culture and was known for the feelings it brings up such as sadness and solitude. The mission of the National Blue's Museum is to honor and preserve the history and the historical figures that contributed to Blue's music.

They also offer educational opportunities for the public such as open book readings and discussions, historical speakers, and more! The museum is open Tuesdays-Saturdays from 10 AM to 5 PM, Fridays from 10 AM to 8:30 PM, and Sundays-Mondays from 12 PM to 5 PM.


615 Washington AVE St. Louis, MO 63101

TOP 5 AMAZING PLACES TO EAT IN ST. LOUIS
St. Louis is known for many things, but one of the biggest is its amazing food options. St. Louis is a driving force in culture, community events, and entertainment. As a result, the city's dining scene is an eclectic fusion of local tradition and international flavor. These five must-try restaurants define St. Louis's culinary culture, from laid-back bistros and cafes to innovative food served in luxury settings.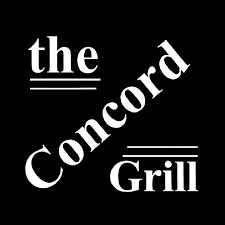 American
The Concord Grill has been serving St. Louis for over 30 years. Their main focus is burgers, as they offer 50 different types of burgers! But they also serve steaks, fish, and pasta as well!
11427 Concord Village Ave St. Louis, MO 63123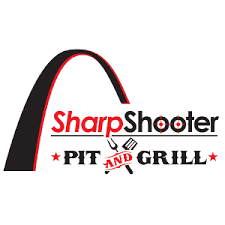 BBQ, Gun Range
Sharpshooter's is unique as it is located in an indoor gun range, the STL Sharpshooter! They are open daily from 11 AM to 7 PM Monday-Saturday and 12 PM-5 PM on Sundays. They serve delicious BBQ such as brisket sandwiches, smoke turkey and more! Stop in today!
8135 Gravois Rd St. Louis, MO 63123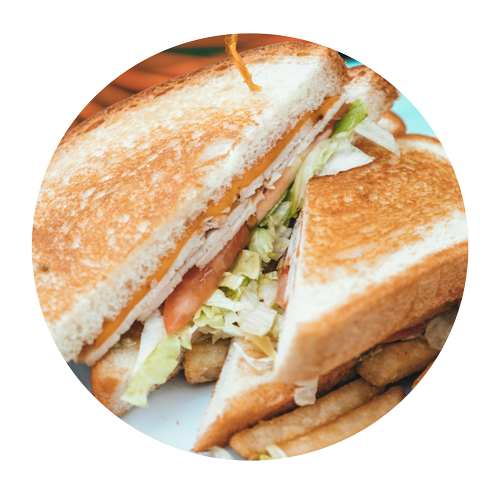 Greek
Soco's is a classic counter-serve shop that serves Greek sandwiches, Gyros, and more! We recommend ordering the Gyro Deluxe or the Veggie Wrap! Check them out today to see why they are one of the highest rated restaurants in the area!
5530 S Lindbergh Blvd St. Louis, MO 63123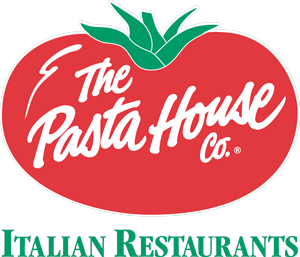 Italian
The Pasta House Co. offers authentic Italian cuisine and has been open in the St. Louis area since 1974. They are most popular for their Kids Eat Free Sundays and their happy hours. Check them out today!
9012 Gravois RD St. Louis, MO 63123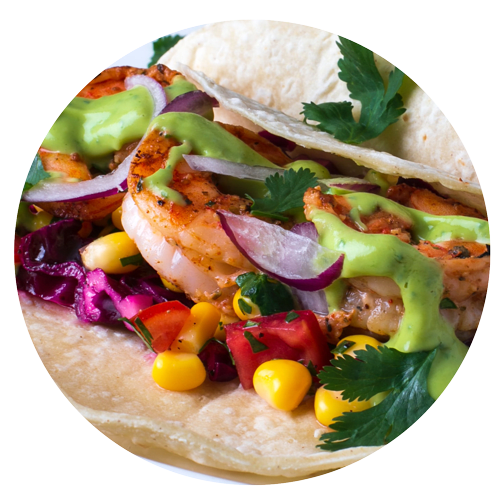 Mexican
If you are looking for authentic Mexican food, check out Las Fuentas Mexican Restaurant! We recommend starting off with the Chorizo Dip and then ordering the Carne Asada for your entree!
8025 MacKenzie RD Affton, MO 93123


Testimonials
The location is centrally located in south county. Close to grocery, post office, restaurants. South County Mall is a short 10 minute drive away. We rarely have a maintenance issue, but once reported it is resolved quickly. The pet rent and deposits are pricey.

- Anonymous
Thanks heritage ,always prompt to make my repairs

- Anonymous
5 Star Review: Staff is nice, maintenance is fast to address an issue, and the grounds are well kept. Would recommend to anyone.

- Google Review
5 Star Review: Sidewalks are ALWAYS clean of debris and no cracks. They put down salt immediately before/after snow fall. Prompt service calls. Extremely nice and helpful staff. Neighbors are thoughtful, pick up after their dogs, trash, etc. I feel super safe here. I love this place!

- Google Review
5 Star Review: I love it here! I've been living here for almost two years and no complaints. It's a great community and maintenance issues are fixed very quickly. The apartments are clean and it's in a wonderful location! I would recommend it to everyone.

- Google Review
5 Star Review: There are so many great things to say about heritage estates, The location is perfect and super convenient, The place is clean and is great condition, The dog park is great But the number one reason to live here is the staff!!! They actually care! That gives the place a real family feeling. Thank you all

- Google Review
5 Star Review: I've lived here for a few months and it's so nice to call it home. It's peaceful, up to date, and only having 4 apartments to a building really gives me some peace of mind. The few issues I've had were addressed within 24 hours and the staff is very genuine.

- Google Review
5 Star Review: I feel safe living at Heritage, and maintenance repairs are usually fast and well taken care of. Staff is friendly and there's plenty of parking. The gym is a little small, but the dog parks are a huge plus, for sure. All in all, I'm happy living here.

- Google Review
5 Star Review: We've lived here for now a couple of years and have loved it. There is a safe friendly feel about this complex. I've been impressed by the quick service they render from their maintenance crew.

- Google Review
Love living here. Grounds are kept well. Things get taken care of in very timely manner. Staff is very helpful and friendly. I definitely would recommend it!!

- Facebook Review
I love living at heritage estates cause management is really nice and helpful and management is always on time and helpful and nice and love that its so nice and quiet and love the location and the area and my cat loves it to.

- Apartment Guide Review
Great apartment community with very knowledgeable staff. I would recommend this place to anyone!

- Yelp Review